The Most Remarkably Simple Thing You Can Do To Move Better

The StretchLab Difference
There's no one reason why people find themselves at StretchLab. Some clients are looking to improve their sports performance, some are looking to decrease joint pain and others simply just want a great stretch. No matter what brings you here the benefits of a professional assisted stretching routine are tremendous. Our team of highly trained Flexologists will give you a deeper stretch than you could ever achieve on your own.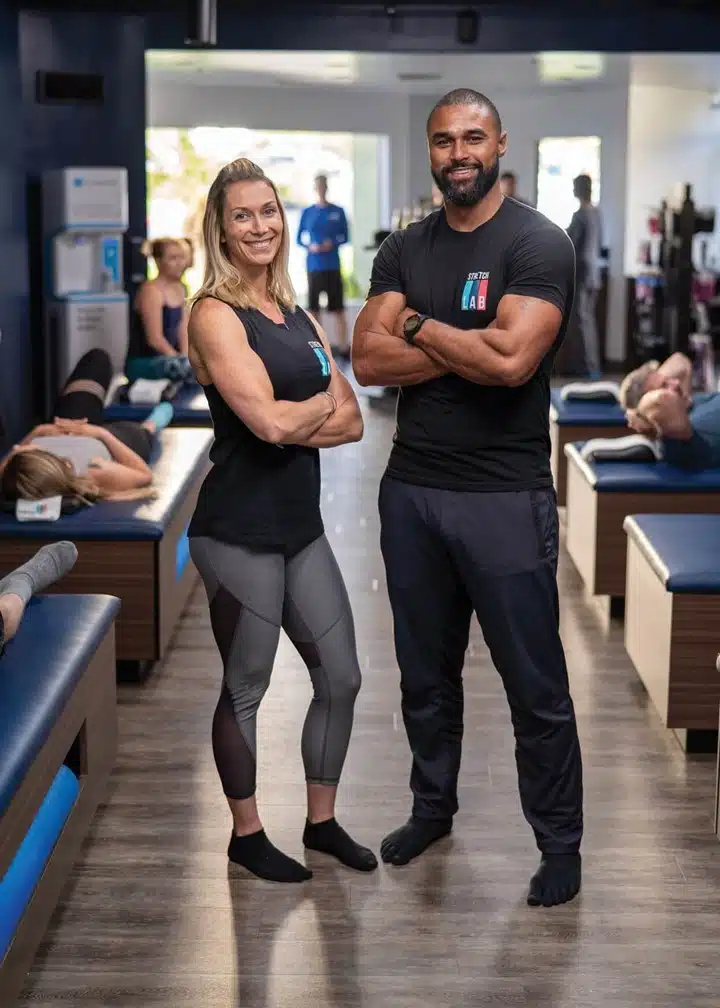 Wellness Concept Offering Customized Stretch Sessions
No two bodies are the same and no two stretches at StretchLab are the same. One On One stretching is about identifying tightness and imbalances in your body and customizing a stretch routine that is just for you. Our clients may come in with pain, tightness or specific focus areas, but they keep coming back and commit to their flexibility journey once they experience the freedom that comes with having a wider range of motion and flexibility.
Live Long & Set Your Body Free
For additional information
Call 856-872-7416 or visit www.stretchlab.com
101 South Route 73 / Suite 167
Marlton NJ 08053
Marc Kweeder / Owner knew it was essential to upgrade his current Phone System. He needed a reliable VoIP Service Provider to handle his service requirements at their Marlton New Jersey location. They were introduced to the experts at USA Phone. A Cost Effective and All Inclusive Unlimited Service Plan was delivered that included everything they required to meet the demands of their growing enterprise. Standard Features such as 24x7x365 Local Based Customer Support, Mobile App Service and 5 Nodes of Active Failover Redundancy ensures that his service will always be live for his clients. We are very grateful to be able to serve StretchLab in their future endeavors.
"The USA phone experience has been great. The quality installation was done on time and when promised. The service allows me to be in touch with my customers wherever I am. It allows me the ability to make calls without using my personal phone number. I would certainly use them for my future endeavors and would recommend their services to any business."
Marc Kweeder / Owner
FEATURED VOIP SERVICE /CELL PHONE MOBILE APP
Enables your Smartphone to become a Full Featured Mobile Extension of your Desktop IP Phone displaying your Companies Main Number on Caller ID for All Outbound Calls
Founded in 1981, USA Phone has been helping businesses across the country save money while enhancing their communications utilizing the most current technologies.