Mount Laurel Animal Hospital Calls On USA Phone to Help With Their Continuing Expansion
About Us
Mount Laurel Animal Hospital has proudly served the community for over 40 years. Our caring and fun team of over 40 highly skilled doctors and more than 150 staff members is dedicated to the best possible 24 hour general, emergency and specialty veterinary care for your companion pet, whether he or she is a dog, cat, bird, fish or other exotic. We are set amidst a lush 16 acres, inclusive of a large farm that is home to Longhorn and Black Angus cattle, goats, emu, alpaca, sheep and more. Our farm animals LOVE visitors. Stop by and see them for yourself.
Critical Care
Our veterinary critical care staff is dedicated to providing excellence in emergency, surgery and critical patient care. Our board certified specialists, devoted emergency veterinarians and experienced technical staff, are committed to providing unparalleled care for your pet, 24/7/365 days a year.
Veterinary House Call – We Bring The Care To You
While we welcome every opportunity to welcome you and your pet into our animal hospital, the entire veterinary medical team at Mount Laurel Animal Hospital understands that there are circumstances in which it is better for us to come to you. That's why we're happy to offer our clients the opportunity to schedule appointments for veterinary house calls.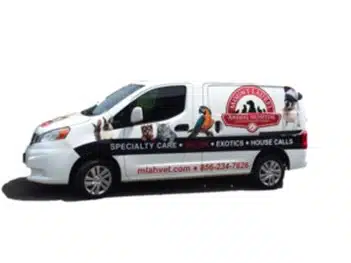 Our Mission
Our mission is to serve our community by providing a family friendly environment which delivers the highest level of veterinary care available 24 hours a day.
For additional information
Call 856-234-7626 or visit mlahvet.com
Mount Laurel Animal Hospital
220 Mount Laurel Road
Mount Laurel NJ 08054
In 2014 when Dr Rob Mankowski was preparing to assume ownership of Mount Laurel Animal Hospital, he decided that replacing the existing Phone System was a top priority. He contacted the experts at USA Phone. After receiving a comprehensive review Rob decided to install USA Phone's VoIP Phone Solution plus coordinate the installation of additional Carrier & Internet Services.
We are very grateful in 2021 to continue our professional relationship with Mount Laurel Animal Hospital supporting their ongoing expansion of Services and Staff. Along with Desktop Phone additions, they recently added Call Center Features along with Call Recording, Mobile App Service and 5 Active Geo Nodes of Failover Redundancy along with many other beneficial features to help them handle the demands of their expanding business.
"USA Phone has provided a service that has become undeniably essential as our practice continues to rapidly grow. Our Client Service Team operates 24/7 and we are constantly requesting phone call recordings which are a key component to resolve concerns and answer questions. The features offered by USA phones are convenient, advanced and make our operation run smoothly. We love this partnership!"
Jennifer Guli / Marketing Director
FEATURED VOIP SERVICE /CALL RECORDING
Allows Unlimited Call Recording of All Phone Calls which can be stored with easy access for 1 year. This Feature is delivered on a Cost effective Per Seat Basis or is included with our Call Center Service Plan.
Founded in 1981, USA Phone has been helping businesses across the country save money while enhancing their communications utilizing the most current technologies.