Converts To VoIP Service With USA Phone Saves Money While Upgrading Technology

Shawn Swisher / Business Manager knew it was time to make a change to their Carrier, Internet & Phone Service so he reached out to the experts at USA Phone. After a fact finding meeting a cost effective and all inclusive plan was introduced which delivered the Elimination of All Carrier Billing and Services, Internet Bandwidth Upgrade while replacing the aging Phone System. In addition, our recommendations delivered $9,750 in savings over 5 years. We are grateful to be able to serve Non Profits like Our Lady Of Perpetual Help Church and we wish them great success in all of their future endeavors.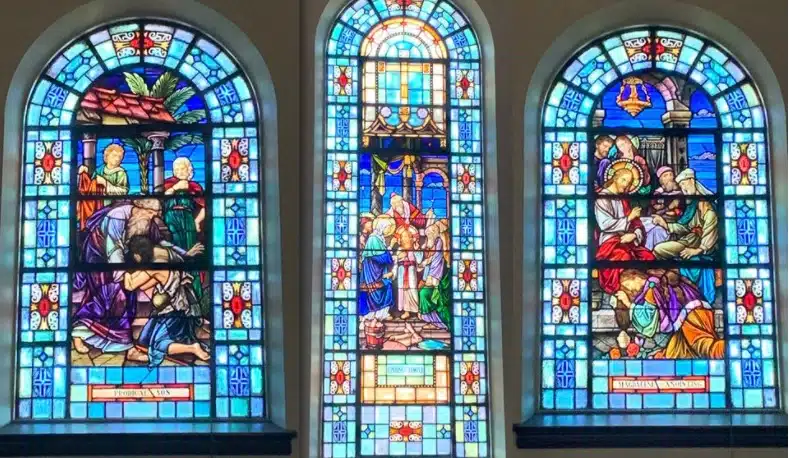 About Our Lady of Perpetual Help
At the turn of the 1900's all the Catholics in this area traveled to Moorestown for all their religious functions. In 1919 the Catholic population of Maple Shade was large enough to have its own parish and in May of that year Our Lady of Perpetual Help Parish was formed and the boundaries assigned. Father Dineen celebrated the first Mass in the Silk Mill on Stiles Avenue. This building served as a church until the growth of the parish demanded larger quarters in 1921 at the present day location.
Rooted in Christ's Teaching and Confident in God's Love We, The Diverse Community of Our Lady of Perpetual Help Journey Together in the Spirit of Service Seeking Wisdom Through Intellectual Development Sharing the Message of Hope Growing in God's Grace.
For additional information – Visit www.olphparish.com
236 East Main Street / Maple Shade NJ 08052
FEATURED VOIP SERVICE /CELL PHONE MOBILE APP
Enables your Smartphone to become a Full Featured Mobile Extension of your Desktop IP Phone While displaying your Companies Main Number on Caller ID for All Outbound Calls
Founded in 1981, USA Phone has been helping businesses across the country save money while enhancing their communications utilizing the most current technologies.