Relocates Phone Services & Upgrades To USA Phone's Call Center Service Platform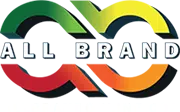 USA Phone has been a trusted Service Provider for All Brand Appliance Parts since 2012. We are now in the 2nd Generation of VoIP Service Platforms. As we are upgrading all locations from our initial Service Platform to a Call Center Service Platform with greatly enhanced features including all new Phones and Equipment. We are very grateful to have earned the trust and respect along with the ability to serve All Brand Appliance Parts over these last 8 years.

About All Brand Appliance Parts
All Brand Appliance Parts has been acknowledged as an industry leader that strives to ensure all inquiries are attended to in a timely manner. All 8 of our locations are staffed with knowledgeable representatives that are just a call or visit away from handling any customers questions. Our state of the art website offers 24/7 live inventory reporting software allowing you to customize your order to be picked up from one or more locations or shipped. This is just one of the many functions we have implemented to ensure that you can be served in the most professional way possible.
For All Your Appliance Needs
For additional information – Call us at 877-836-1981
Or Visit www.allbrandonline.com
FEATURED VOIP SERVICE /CALL DETAIL REPORTING
Access and Pull Real Time Reports for All In / Outbound Calling By Extension This is a Standard Feature that is included at no cost with our Monthly Service Fee
Founded in 1981, USA Phone has been helping businesses across the country save money while enhancing their communications utilizing the most current technologies.