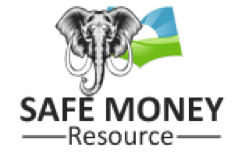 Safe Money Resource Chooses USA Phone's VoIP Solution Saves $17,000 Over 5 Years
Since 2006, Safe Money Resource has helped to provide retirement guidance to investors, families, business owners, and financial professionals nationwide. We are an independent wealth planning brokerage firm that specializes in retirement income planning, wealth protection, risk management, and legacy wealth strategies. Our organization supports thousands of licensed brokers and financial professionals throughout the United States.
You can get retirement answers, information, and request personal financial advice at www.SafeMoney.com an online Financial Education Center that's available to you at no cost or obligation. Since 2012, retired and working age investors have visited SafeMoney.com to learn about protecting their money, creating dependable lifetime income, and retiring safe and happy.
If you need answers to your retirement questions or would like to request a no obligation retirement goal setting consultation, please contact us at 877-476-9723.
We look forward to the opportunity to serve you and earn your business
105 Evesboro Medford Rd.
Suite I
Marlton NJ 08053
Between the dropped calls and aging phone equipment, Brent Meyer knew it was time for a change. Running a national wealth planning brokerage means daily communication with people throughout the country. We are a long time customer. Our employees love USA Phone for their up to date phone technology solutions and how easy it is to communicate with our associates nationwide. We highly appreciate the business value of the exceptional customer service that we have always received since we have become clients. Questions or issues are answered effectively and within a highly efficient response time. Over the years, our needs have evolved and USA Phone has been right there to help. They have given us new, upgraded phone communications solutions as our business has expanded.
Focus on the best solution for your company
Don't let price get in the way of your decision
We will match or beat any competitor's price
Founded by Gregory Gutos in 1981, USA Phone is a Communications Consulting, Installation, Sales and Service Company headquartered in Cherry Hill NJ. Our experts specialize in providing Carrier & Internet Services along with PBX & Hosted VoIP PBX Phone Solutions to businesses in the SMB & Enterprise Level Markets.