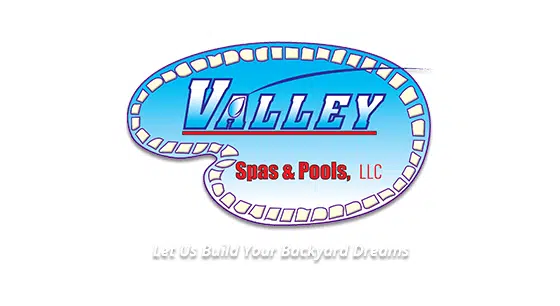 Chooses USA Phone's VoIP Solution For Their Location in Hamilton Township NJ
Valley Spas & Pools is an independent business dealing in spa & pool products and services in Hamilton NJ. We are committed today more than ever to fulfill the needs of our customers by providing only the best products, superior customer relationships along with a highly trained staff and service technicians. Our goal is to inspire and guide our customers to creating the perfect backyard experience. Let us show you a way to have a vacation away from home in your own backyard.
We have a state of the art showroom and retail complex that is constantly being upgraded to showcase the industry's latest and greatest. A functioning model size in ground pool with many new and exciting features is displayed in the main show room.
Green is the new blue for the pool and spa industry. We care about the environment that's why we offer greener sanitizing methods that are more cost efficient than using chlorine like salt generators, healthcare purification systems and mineral purification systems
Make Valley Spas & Pools your go to pool and hot tub supply store
We also offer in store propane tank purchases and exchanges
For more information call 609-587-1772 or visit us at www.valleyspasnpools.com
1941 Route 33
Hamilton Township NJ 08690
Valley Spas & Pools purchased a Comdial Phone System from us in 2000. While it served them well over the years they realized it was time to upgrade to new technology. Jessica Bencivengo got in touch with the experts at USAPhone.com to discuss their options. A Cost Effective Service Solution was proposed which contained Benefits, Features & New IP Phones that would solve all of their Dial Tone Based Service and Comdial Phone Issues. In addition, 24×7 Remote Management & Monitoring was included to ensure that a stable and pleasant calling experience will be delivered to both clients & employees.
Focus on the best solution for your company
Don't let price get in the way of your decision
We will match or beat any competitor's price
Founded by Gregory Gutos in 1981, USA Phone is a Communications Consulting, Installation, Sales and Service Company headquartered in Cherry Hill NJ. Our experts specialize in providing Carrier & Internet Services along with PBX & Hosted VoIP PBX Phone Solutions to businesses in the SMB & Enterprise Level Markets.