The Greater New Jersey Annual Conference Installs USA Phone's Hosted IP Solution At Their Location In Neptune New Jersey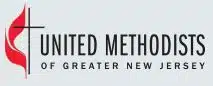 In 2016 when the Greater New Jersey Annual Conference was preparing to relocate their facilities from Ocean NJ to a brand new facility in Neptune NJ they needed Carrier, Internet Services along with a Phone System & Cabling. They were referred to the experts at USA Phone. After much discussion, a cost effective & comprehensive plan was introduced with all of the Service Options required to meet their upcoming Service Requirements. After all the work was completed, we were advised by the Treasurer & Director of Administrative Services that "USA Phone went above & beyond our expectations. They were there every step of the way during the construction to the installation of Cabling, Internet Services and the VoIP Phone System prior to us moving into our new location".
The Greater New Jersey Conference of the United Methodist Church is the regional body and central office for professional staff and ministry for the more than 550 congregations in New Jersey, New York and Pennsylvania. There are more than 50,000 people who worship with us each week. We are one of 57 annual conferences in the USA including 76 additional annual conferences internationally.
About Us
The United Methodist Church is a 12.8 million strong global church built on a foundation that Open Hearts, Open Minds and Open Doors through active engagement with our world.
On Sundays, United Methodists of GNJ worship in more than 9 languages. Any given day, one may find United Methodists of GNJ in mission through food distribution, affordable childcare, after school programming, homeless housing, English as a second language classes, immigration programs, refugee settlement, racial justice, job development, elder care, community development and various other social services.
To find out about who we are how we serve our communities and what we believe
Call 732-359-1000 or visit gnjumc.org
FEATURED VOIP SERVICE / CONFERENCE BRIDGE
Allows Unlimited Conference Calling for each Desktop Extension Which also includes a designated Call In / Pin & Password Number
Founded in 1981, USA Phone has been helping businesses across the country save money while enhancing their communications utilizing the most current technologies.