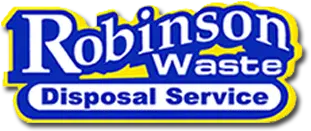 Robinson Waste Disposal Service based in Voorhees New Jersey proudly serves Camden, Burlington & Gloucester Counties. We provide Waste Disposal, Demolition, Roll Containers, Dumpster Rentals & Portable Restrooms. Over the past 20 years our fleet has grown, our customer service base has grown & the services we provide has grown. But one thing remains the same. We care about our customers.
We may not be the biggest but we are the BEST is the Waste Disposal Business.
To receive a Free Estimate contact us at 856-931-3133 or visit www.robinsonwaste.com
310 American Way
Voorhees NJ 08043
Mike Robinson was looking for a way to replace their ineffective VoIP Phones that were not meeting the basic service requirements of their expanding business. They contacted the experts at USAPhone.com. Upon reviewing their VoIP Service & Verizon Bills a Cost Effective Service Solution was offered. Mike states "The installation of VoIP Phones from USAPhone.com delivered Benefits, Ring Group Functionality along with Call Center & Call Recording Services that allows us to operate way more efficiently. We have experienced tremendous customer service throughout the installation process. It's great to now have the ability to better manage all of our day to day operations, while offering a better calling experience to our staff and all of our clients.
Focus on the best solution for your company
Don't let price get in the way of your decision
We will match or beat any competitor's price
Founded by Gregory Gutos in 1981, USA Phone is a Communications Consulting, Installation, Sales and Service Company headquartered in Cherry Hill NJ. Our experts specialize in providing Carrier & Internet Services along with PBX & Hosted VoIP PBX Phone Solutions to businesses in the SMB & Enterprise Level Markets.