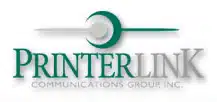 Printerlink Communications Group is a comprehensive print communications firm that focuses on the investment management, marketing communications and direct mail industries. We have over 30 years of experience and expertise enabling us to provide solutions with regards to the complex needs of today's business world. Our team of dedicated, seasoned professionals is well equipped in all areas of the industry, from printing services to the latest in document creation technology allowing us to offer a vast array of capabilities into one company.
Recently we introduced SecurSummary the solution for your summary prospectus needs. Our solution avoids the use of proprietary software, creating industry standard, easy to use, linked Adobe PDF documents. Rather than add another layer of custom software to your systems, we use PDF linking to keep costs down while maintaining standardized documents anyone can use.
Investment Management / Commercial Printing / Direct Mail
Sean Mooney was looking for a way to replace an aging Premise Based Phone System that was no longer providing reliable service for his business. He was referred to the experts at USAPhone.com. Upon reviewing the Carrier & Internet Services a Cost Effective Service Solution was offered. This included the elimination most of the Carrier Services along with the Installation of VoIP Service that resolved all of his previous Premise Based Phone System Service Issues. Sean states, "The installation of VoIP Service delivered Benefits, Functionality and Services that allows us to operate way more efficiently. We have experienced tremendous customer service throughout the conversion process. It's great to now have the ability to better manage all of our day to day operations, while offering a better calling experience to our staff and all of our clients".
For more information call us at 856-456-4800 or visit www.printerlink.net
375 Crescent Boulevard
Gloucester City NJ 08030
Focus on the best solution for your company
Don't let price get in the way of your decision
We will match or beat any competitor's price
Founded by Gregory Gutos in 1981, USA Phone is a Communications Consulting, Installation, Sales and Service Company headquartered in Cherry Hill NJ. Our experts specialize in providing Carrier & Internet Services along with PBX & Hosted VoIP PBX Phone Solutions to businesses in the SMB & Enterprise Level Markets.