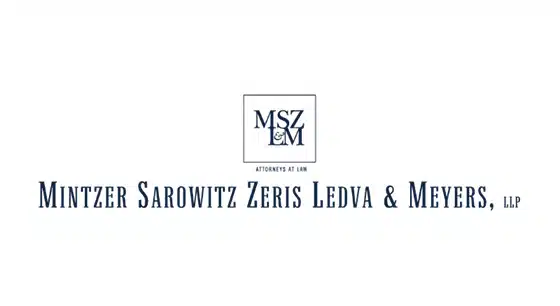 Mintzer Sarowitz Zeris Ledva & Meyers LLP Selects USA Phone's Hosted IP Solution for Their 12 Law Offices, Saves Over $150,000 a Year & Gets All New Phones
Mintzer Sarowitz Zeris Ledva & Meyers LLP is a regional insurance defense law firm that concentrates exclusively on the legal representation of insurance carriers, insureds and self-insured entities.  The firm represents a diverse array of clients, including Fortune 500 companies, insurance carriers, small to mid-size businesses, third party administrators, public and governmental entities and individuals. MSZL&M represents clients in a full range of insurance defense litigation forums including multi-district panels, complex and class action litigations, appellate and trial courts, administrative proceedings and alternative dispute resolution proceedings.
A unique blend of specialized knowledge and extensive experience allows MSZL&M to provide the prudent guidance necessary to successfully navigate a full spectrum of insurance defense legal matters ranging from the simplest to the complex.
MSZL&M has an in depth understanding of insurance industry needs.  Clients can be confident that our attorneys are mindful of cost efficiency, the need for aggressive representation, the exercising of good judgment, legal sense and objective counsel.
Managing Partner Jay Mintzer was tired of paying the high costs of carrier & T1 services. In addition, he knew it was time to replace their aging premise based phone systems at his law offices. Jay states….
"I contacted Greg Gutos at USA Phone to discuss our options. After a review of our current carrier, internet services & desktop phone requirements, we discovered that we could network all of our sites with inner office communi­cations, get new phones and lower our costs by over $150,000.00 a year. We now have a much improved calling experience for both our clients & employees. To say I am satisfied is an understatement. I am very pleased with our decision to go with Hosted IP Solution from USA Phone."
Focus on the best solution for your company
Don't let price get in the way of your decision
We will match or beat any competitor's price
Founded by Gregory Gutos in 1981, USA Phone is a Communications Consulting, Installation, Sales and Service Company headquartered in Cherry Hill NJ. Our experts specialize in providing Carrier & Internet Services along with PBX & Hosted VoIP PBX Phone Solutions to businesses in the SMB & Enterprise Level Markets.