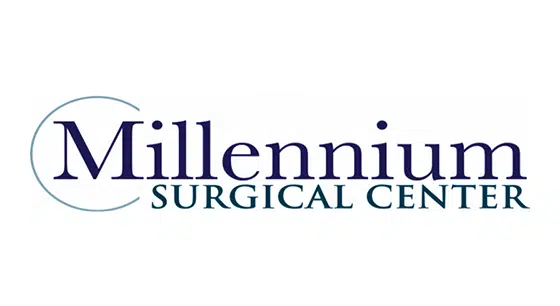 Projected Savings of $48,000 Over 3 Years & Gets All New Phones!
Millennium Surgical Center is an advanced outpatient surgery center in Cherry Hill New Jersey, specializes in orthopedics, spine, pain management and podiatry procedures. Our state of the art surgery center opened in October of 2007 with the goal of providing convenient, friendly and high quality patient care with an emphasis on personalized attention and successful patient outcomes.
Millennium Surgical Center
Patients are referred to the Millennium Surgical Center for treatment by their physician.
Contact us today for additional information
856-751-4555
Millennium Surgical Center purchased a Panasonic Phone System from USA Phone centers in 2007. They were so satisfied with the service over the years that when it came time to upgrade to VoIP Service, Scott Bergman reached out to Dan Dailey to discuss his options.
In addition to being able to able to provide a feature-rich hosted service platform, Dan also showed Millennium Surgical Center a way to save $48,000 over 3 years. This was done by eliminating non-essential carrier & internet costs as part of the conversion to VoIP Service.
Scott states "Our outdated phone system needed its own pain management. We are pleased with our decision to convert to USAPhone.com's Hosted Phone Solution. The conversion was easy with no downtime. We have experienced great customer service and support and I am very pleased with the savings."
Focus on the best solution for your company
Don't let price get in the way of your decision
We will match or beat any competitor's price
Founded by Gregory Gutos in 1981, USA Phone is a Communications Consulting, Installation, Sales and Service Company headquartered in Cherry Hill NJ. Our experts specialize in providing Carrier & Internet Services along with PBX & Hosted VoIP PBX Phone Solutions to businesses in the SMB & Enterprise Level Markets.