Multi-Location Law Firm Switches & Saves

Kotlar, Hernandez & Cohen upgraded to a beautiful new facility and chose to upgrade their business phone systems at the same time. That being said, it was of the utmost importance to them to consolidate costs at their new facility while providing efficient, cutting-edge services for users across the board. USA Phone prepared a cost-savings solution while utilizing existing phones provided by the customer. Unlike our competition, USA Phone creates a solution tailored to individual customer needs with one underlying goal: to deliver the most cost-efficient business phone systems. Period.
Interested in how USA Phone can transform your communication efficiency and consolidate costs? Give us a call today!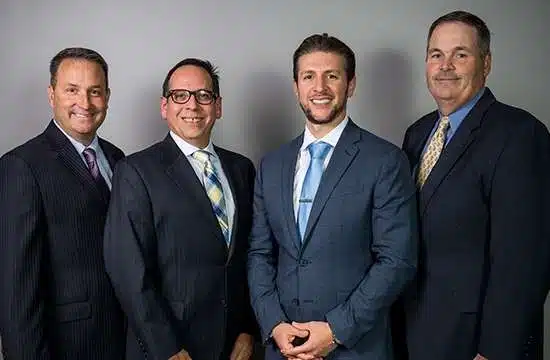 About Kotlar, Hernandez & Cohen
Kotlar, Hernandez & Cohen, LLC  was founded in 1995 as the Law Offices of Adam M. Kotlar to help injured people in New Jersey get justice through the legal system. Attorney Adam Kotlar created the law firm to obtain needed workers' compensation benefits for injured workers, financial compensation for accident victims and accountability for senior citizens neglected or abused in nursing homes.
Our firm has grown since then and features eleven attorneys – including three board-certified trial attorneys in the fields of civil litigation and workers' compensation. In 2019, with the elevation of several new partners, we were renamed Kotlar, Hernandez & Cohen.
Even so, our goal remains the same – to help clients get the best possible resolution of their case. We are not interested in making quick, easy settlements with insurance companies to get some fast cash. Your needs come first here, and we are prepared to fight for your rights.
Contact Us
Mount Laurel Office
16000 Commerce Parkway Suite C
Mt. Laurel Twp., NJ 08054
p. 856-454-8234
f. 856-751-5357
Additional locations include Cherry Hill, Trenton, Vineland, and Trevose, PA!
Featured VoIP Service / E-Fax
E-Fax is the use of Internet protocols to send a fax in the same way USA Phone employs VoIP (Voice Over Internet Protocol) to operate phone systems.
Founded in 1981, USA Phone has been helping businesses across the country save money while enhancing their communications utilizing the most current technologies.