In The Village Salon & Spa Elects USA Phone For Both Locations

Gino Giumarello / Owner of In The Village was not satisfied with his previous VoIP Service Provider and wanted to reduce his monthly costs plus have extension dialing between his 2 locations. His brother Sam Giumarello / Owner of Giumarello's Ristorante had recently converted to USA Phone's VoIP Service and recommended that Gino call the experts at USA Phone. A cost-effective and comprehensive solution was prepared that offered USA Phone's Unlimited VoIP Service Platform including IP Phones and Equipment. This conversion delivered all the of the features that In The Village wanted while allowing them consolidate their billing while saving $10,000 over 5 Years. 
About In The Village
In The Village is a fine salon & day spa that has been recently voted the Best Day Spa in Gloucester County. We are known for having exceptional services for every beauty need, and our staff is trained in the latest techniques and methods for all aspects of hair, nails, massage techniques and skincare. Throughout the years, we have been recognized for our high-quality massages, body treatments, nail services and bridal services. We're dedicated to providing excellent customer service to all of our guests at every visit.
In 1997, In The Village opened its doors as a quaint cottage located in the antique country of Mullica Hill, New Jersey. In 2002, the adjoining Giumarello home was completely remodeled into an elegant, cozy salon featuring a day spa that offers relaxing, rejuvenating body and skin treatments. To accommodate a growing clientele and community, we opened another location in Woolwich Township. We love being part of a growing community that continues to support us. We enjoy doing our part in making our community an excellent place to live and work.
 In The Village has 2 Convenient Locations:
109 North Main Street // Mullica Hill, NJ 08062
856-223-1774
120 Center Square Road Suite 102 // Woolwich NJ 08085
856-241-1218
For more information or to schedule an appointment – Go to www.inthevillage.com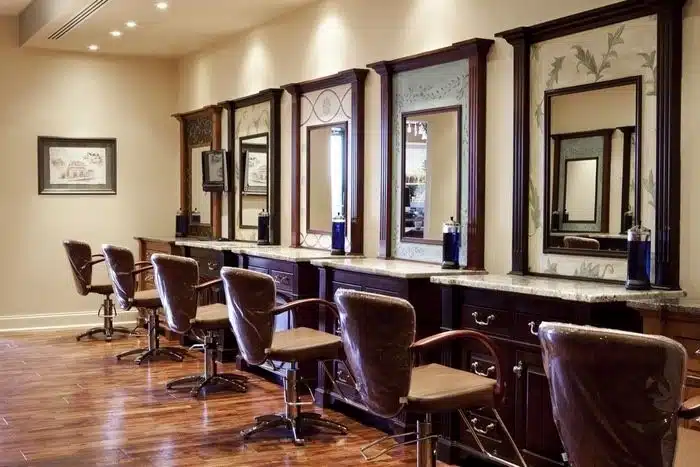 Featured VoIP Service/ Mobile App
This feature is included with our Monthly Service Fee which offers the ability to pair an employee's Desktop Phone with their Smart Phone, allowing them to receive calls when they are out of the office & make calls without revealing their cell phone number.

Founded in 1981, USA Phone has been helping businesses across the country save money while enhancing their communications utilizing the most current technologies.