Foot Health Centers Cuts Costs Across 18 Locations
The experts at USA Phone reached out to Foot Health Centers to offer a complimentary ROI Analysis which included Cost Reduction, Bill Consolidation and full replacement of their outdated phone systems. A comprehensive Service Profile and VoIP Proposal was delivered, showing a savings of $100,000 over 5 years for their 18 locations. Additionally, they now have the ability to Extension Dial & Call Transfer between locations, Mobile App Service allowing the doctors to stay in touch when they are out of the office, 24x7x365 Service and Support, plus an extensive List of Features.
About Foot Health Centers
Encompassing over 150 years of clinical experience, Foot Health Centers, based in Cherry Hill New Jersey was established in 1972 by Dr Lawrence A. Levine. We have continued on a rich heritage of podiatric medical care by well-trained, caring podiatrists and we now have 18 locations in Central & South Jersey.
Although large in area and scope, we pride ourselves on individual attention and old-fashioned doctor-patient relationships which have always been our standard. The additional servicing of a number of Federally Qualified Health Centers in underserved urban and rural areas throughout Southern New Jersey has broadened our patient contacts and further diversified our practice.
Foot Health Centers is dedicated to providing a personal touch, which has unfortunately become rare in healthcare in recent times. We believe in treating people – not conditions, feelings, not pathology, and establishing trust as well as delivering the most state-of-the-art podiatric medical treatment available. Over 90% of our new patients are personal or physician referrals. Our personnel are eager to help in every way.
Main Office Location
52 Berlin Road / Cherry Hill NJ 08034
To schedule an appointment call 856-795-1003 x101
For additional information visit www.foothealthcenters.com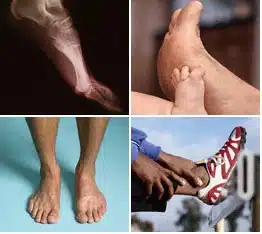 Featured VoIP Service
Ring Groups
This feature is included with our Monthly Service Fee which offers the ability to have all phones ring in the office in specified groups or at every desktop phone.
Founded in 1981, USA Phone has been helping businesses across the country save money while enhancing their communications utilizing the most current technologies.