Concilio Upgrades Service, Saves $5,000 & Adds SMS Communication Feature

Concilio has been a satisfied VoIP Service client since 2014. Oral Bestman MIT Operations Manager was looking to make necessary changes to their account. She reached out to the experts at USA Phone. After reviewing the options she requested a Service Transfer Upgrade was recommended that included all new Yealink Phones with Bluetooth Access and SMS Text Viewer Message Service.
In addition, Carrier Bills were eliminated that delivered a $5,000 Savings over 5 years. We are very grateful for Concilio's continued loyalty to our service and are looking forward to serving for many years to come.
"The Concilio VoIP Service installation and upgrade experience was excellent, from the beginning stage of the project of finding the right service and equipment to meeting our ongoing business needs and growth was informative and educational, as well selecting the right price and service to match our organization demand and budget, USA phone was hands on throughout the entire project."
Oral R. Bestman MIT / Operations Manager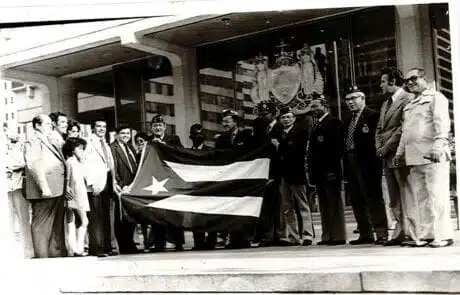 WE BELIEVE IN CHANGE
The Council of Spanish Speaking Organizations also known as Concilio was founded in 1962 making it the oldest Latino organization in Philadelphia. We are proud to have a well established reputation for providing culturally relevant family support and child welfare services.
Our mission is to strengthen the quality of life in our diverse communities, enhancing the standard of living through services and programs advocating for children, youth and adults while promoting our community's heritages, history and cultures.
For additional information
Call us at 215-627-3100 or Visit www.elconcilio.net
FEATURED VOIP SERVICE / CONFERENCE BRIDGE SERVICE
Our VoIP Service delivers Unlimited Conference Calling for each Desktop Extension.
Founded in 1981, USA Phone has been helping businesses across the country save money while enhancing their communications utilizing the most current technologies.