Closet Factory of New Jersey
Converts to USA Phone's Hosted IP Service
Gets All New Phones Plus the Installation of VoIP & Internet Service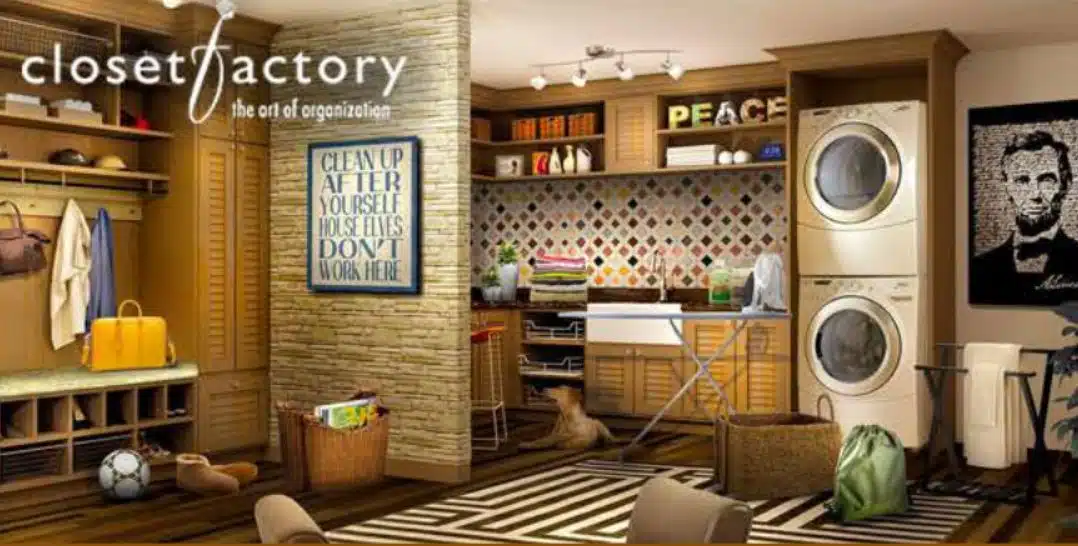 Mike Tripp the President at Closet Factory of New Jersey was referred to the experts at USAPhone.com by Mortensen Woodwork. He was looking to replace his aging Premise Based Phone System, eliminate current Carrier Service Providers and upgrade their Internet Service as they were no longer serving the needs of his growing business. It was determined that he could Trade In his Premise Based Phones for Hosted IP Phones while eliminating the Carrier Bills & upgrade their Internet Service.
This full service solution offered Single Point of Management Options while delivering Service Benefits and Calling Features providing a professional calling experience for both clients and employees.

Closet Factory New Jersey located in Fanwood New Jersey opened in 1987 and specializes in the design, manufacturing, delivery and installation of custom closets and storage solutions for your entire home. Our areas of expertise include custom closets of every size and shape, home offices, entertainment centers, pantries, laundry rooms, garage storage, wall beds integrated into any design, mudrooms, bookcases and more.
We service an area that includes New Jersey, Rockland County and Staten Island. We offer a level of creativity, practical experience, craftsmanship and service that aims to consistently surpass the expectations of homeowners, designers, and builders.
Every person you come in contact with is a dedicated and highly trained employee of the company. Our expert designers listen thoroughly to understand your lifestyle, unique requirements, expectations and budget. Only then do they present recommendations on a custom storage design that will best meet your specific needs.
The entire Closet Factory team is the best in the business. We do not use subcontractors on any part of your project so we can ensure our quality standards are always followed. They need to be because we guarantee every job we do for life.
Together we'll create the closet of your dreams!
For a Free Consultation
Call us at 800-838-7995 or visit
www.closetfactory.com

Closet Factory of New Jersey
60 South Ave
Fanwood New Jersey 07023
FEATURED VOIP SERVICE / CALL DETAIL REPORTING
Allows our clients to the ability to review Real Time Call Reports
Along with Multiple Access & Delivery Options
Founded in 1981, USA Phone has been helping businesses across the country save money while enhancing their communications utilizing the most current technologies.