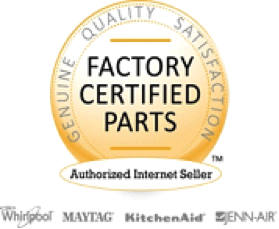 All Brand of Norristown, PA Chooses USAPhone.com's Hosted IP Solution At 8 locations in New Jersey / Massachusetts / Pennsylvania Saves $180,000!
Kevin Rexroth / General Manager states "Glad we are finally all wrapped up with this project for the company. It's nice to have a modern phone system in every store, great monthly savings with no more carrier bills for dial tone service and real people to talk to when we have a problem. We appreciate all the help that everyone at USAPhone.com has given us over the past few years in getting this all done".
Currently owned and operated by Steve Falconi and his wife Denise, All Brand Appliance Parts of Pennsylvania is now headquartered in Norristown PA with a total of eight locations which includes two distribution centers in Pennsylvania and Massachusetts.
All Brand Appliance Parts is an authorized distributor for Whirlpool, Maytag, General Electric, Electrolux and many other brands. We are more than just a parts distributor. We also sell tools and other items commonly used during the repair process as well as cleaners, brushes, filters and hundreds of other accessories.
We've been in the appliance parts distribution industry for over 40 years and while many things have changed, one thing at All Brand Appliance Parts has not – We Deliver Quality Customer Service.
All Brand Appliance Parts Distribution
949 East Main St.
Norristown, PA 19401
To speak with one of our Parts Professionals
Call us at 1-800-252-7500 or visit www.allbrandonline.com
Focus on the best solution for your company
Don't let price get in the way of your decision
We will match or beat any competitor's price
Founded by Gregory Gutos in 1981, USA Phone is a Communications Consulting, Installation, Sales and Service Company headquartered in Cherry Hill NJ. Our experts specialize in providing Carrier & Internet Services along with PBX & Hosted VoIP PBX Phone Solutions to businesses in the SMB & Enterprise Level Markets.