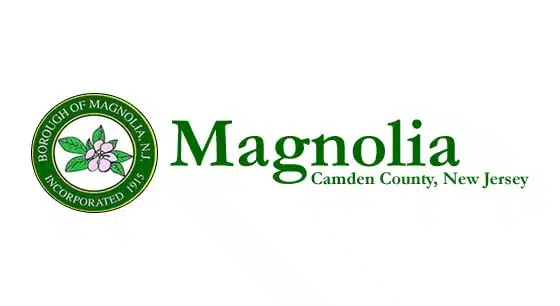 Borough of Magnolia
Converts to USA Phone's VoIP Solution
Adds the Fire Department
Gets All New IP Phones / Equipment / Plus Major Service Upgrades
For those who are interested in the roots of their community, Magnolia offers a rich historical background of Lenni-Lenape Indians, Colonial Land Grants, Quaker Family Legacies and a subdivision of land deeds originally recorded in the 17th century. In order to pinpoint the one square mile of irregularly shaped piece of land now known as the Borough of Magnolia, it is necessary to step back into the archives and take a guided tour of the territory situated between the Hudson and Delaware Rivers originally granted to Lord John Berkeley and Sir George Carteret by the English Government in 1664. The large tract of land known as a province was called New Jersey.
To read more – Go to http://www.magnolia-nj.org/aboutMagnolia/history/history.htm
[ucaddon_single_heading title_element="h3″ title_font_size="" font_weight="300″ title_text="One square mile… of friendliness" title_alignment="center" border_width="0″ border_height="0″ accent_border_spacing="0″ bottom_margin="16″]
Borough of Magnolia
438 West Evesham Ave
Magnolia NJ 08049-1725
For more information call 856-783-1520 or visit http://www.magnolia-nj.org
Shelley Streahle / Treasurer liked the conversion to VoIP Service at the Borough of Magnolia location so much that it was decided to add the service at the Fire Department.
Shelley states "Everything is great. We are actually in the middle of transitioning our Fire Department over now. Your team is great. I would really like to take a minute to thank you for all of the time, patience and hard work that Joe Groves has put into our account. He is truly an asset to your company and has made our transition wonderful. The rest of the team has been truly remarkable as well. We will be transitioning our Fire Department within the next few weeks and expect that to go just as smoothly, as Joe has been in touch consistently. I can genuinely appreciate his attention to detail and ability to monitor each situation uniquely."
Focus on the best solution for your company
Don't let price get in the way of your decision
We will match or beat any competitor's price
Founded by Gregory Gutos in 1981, USA Phone is a Communications Consulting, Installation, Sales and Service Company headquartered in Cherry Hill NJ. Our experts specialize in providing Carrier & Internet Services along with PBX & Hosted VoIP PBX Phone Solutions to businesses in the SMB & Enterprise Level Markets.