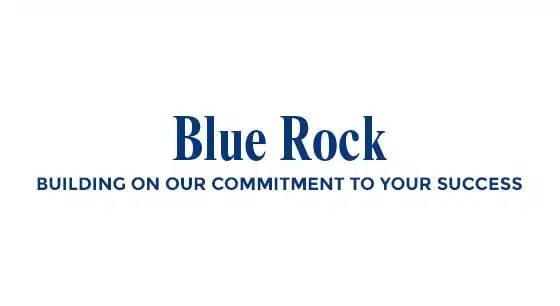 Blue Rock Chooses USA Phone's VoIP Solution for their 4 Locations in New Jersey & Pennsylvania
In the fall of 1995, Blue Rock was established with the goal of becoming a premier design and construction firm focusing on projects located in the Northeast corridor of the United States. Blue Rock quickly developed a reputation of building high quality projects throughout the tri-state area of New Jersey, Delaware and Pennsylvania with a focus on clients based in that geographic region.
As our success continued, Blue Rock's reputation continued to grow along with our client base and geographic boundaries. By 2005, Blue Rock's project experience featured institutional, industrial, adaptive reuse and historical restoration, retail and commercial construction for local, national and international clients. With our continued success into 2016, Blue Rock has provided professional design and construction services for projects in excess of 40 million square feet throughout the United States.
Today, with our continued commitment to client satisfaction, Blue Rock prepares to take on additional challenges as we evolve and grow within an ever changing construction environment while maintaining the core values and client advocacy that has fueled our success. Through construction leadership, continually strengthening existing relationships and forging new ones, Blue Rock looks forward to expanded opportunities and continued success with our construction partners as we all continue to grow and succeed.
Blue Rock is a privately held construction firm with offices in Allentown PA, Burlington NJ, Carlisle PA and Newtown PA. Blue Rock provides turnkey design build and construction management services to clients in diverse markets throughout the United States
Building On Our Commitment to Your Success
For additional information call our Newtown Office at 267-753-9900
Or visit www.blrck.com
Scott Gibb / Financial Advisor was looking for a VoIP Service Provider to replace their current vendor. As they were experiencing ongoing service issues impairing their ability to conduct normal business operations. He got in touch with the experts at USA Phone. Upon reviewing their specific service requirements, a cost-effective service solution was proposed which contained benefits, features and 24×7 managed functionality delivering a pleasant calling experience for their employees and clients. USA Phone was also able to reuse their existing IP Phones saving them the cost of purchasing new phones.
Focus on the best solution for your company
Don't let price get in the way of your decision
We will match or beat any competitor's price
Founded by Gregory Gutos in 1981, USA Phone is a Communications Consulting, Installation, Sales and Service Company headquartered in Cherry Hill NJ. Our experts specialize in providing Carrier & Internet Services along with PBX & Hosted VoIP PBX Phone Solutions to businesses in the SMB & Enterprise Level Markets.