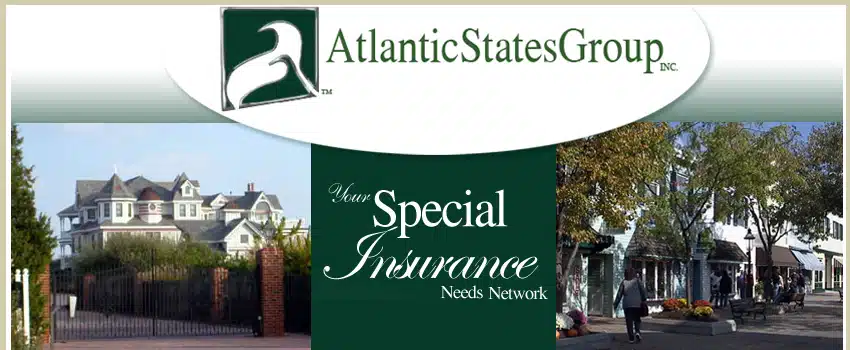 We are Underwriting Managers and Wholesale Brokers offering coverage to residential and commercial property owners east of New Jersey's Garden State Parkway. Coastal Insurance in New Jersey is our sole focus. In association with over 125 Independent Producers our programs have been developed specifically to meet the special needs of New Jersey Coastal Property Owners.
Our Insurance Policies are underwritten by certain underwriters at Lloyds. This allows us to offer coverage to a wide range of property and liability risks including windstorm coverage with a flat deductible. There is no percentage deductible with us.
We live in New Jersey – We work solely in New Jersey
We manage the insurance on our own property – Let us manage your Property
For more information call us at 609-268-6700 or visit www.atlanticstatesgroup.com
151 West Greentree Road / Suite D
Marlton NJ 08053
John Klagholz the President of Atlantic States Group knew he wanted to replace his aging Premise Based Phone System when his company moved to Marlton New Jersey. He was referred to the experts at USAPhone.com. Upon reviewing the Carrier & Internet Bills a Cost Effective Service Solution was offered. This included the elimination most of the Carrier Services along with the Installation of VoIP Service at their new location. John states, "The installation of VoIP Service delivered Benefits, Functionality & Services that allows us to operate way more efficiently. We have experienced tremendous customer service throughout the installation process. It's great to now have the ability to better manage all of our day to day operations, while offering a better calling experience to our staff and all of our clients. Plus saving money every month is nice win for our business".
Focus on the best solution for your company
Don't let price get in the way of your decision
We will match or beat any competitor's price
Founded by Gregory Gutos in 1981, USA Phone is a Communications Consulting, Installation, Sales and Service Company headquartered in Cherry Hill NJ. Our experts specialize in providing Carrier & Internet Services along with PBX & Hosted VoIP PBX Phone Solutions to businesses in the SMB & Enterprise Level Markets.